Schools Falling Within the Coasting Definition 2017
In 2017, 524 schools met the coasting definition criteria. This represents 4% of schools included in the coasting calculation. In 2016, 477 (3%) of schools were identified as coasting based on the 2016 coasting definition.
There is some overlap between the number of schools below the floor standard and the number falling within the coasting definition: Of the 511 schools that were below the primary floor standard, 117 also met the coasting definition.
Yorkshire and Humber, the Midlands and the East of England had the highest proportion of schools recognised as coasting at 5%. London had the lowest proportion of schools meeting the coasting definition at 1%.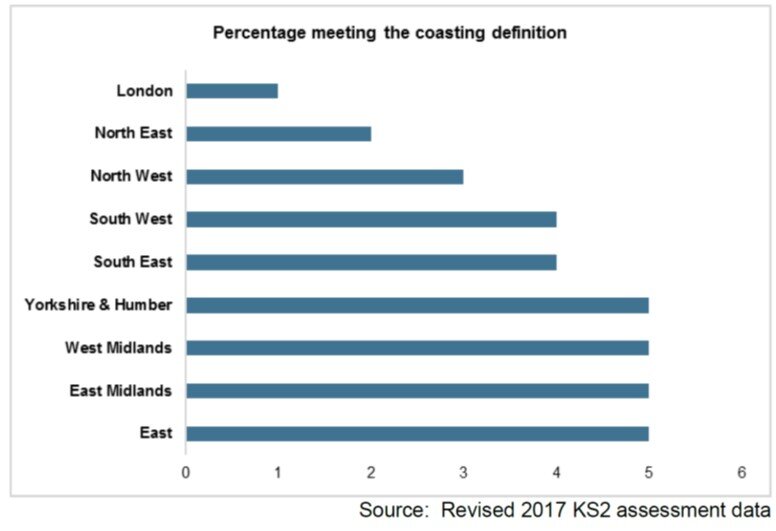 This information is taken from the SFR 69/2017 – National curriculum assessments at key stage 2 in England, 2017 (revised).