Schools Below the Floor Standard 2017
In 2017, 511 schools were below the primary school floor standard. This is 4% of state-funded mainstream schools included in the calculation. In 2016, 5% of schools (665) were below the floor standard.
London has the lowest proportion of schools below the floor at close to 1%. The South West and the Midlands have the highest percentage of schools below the floor (5%).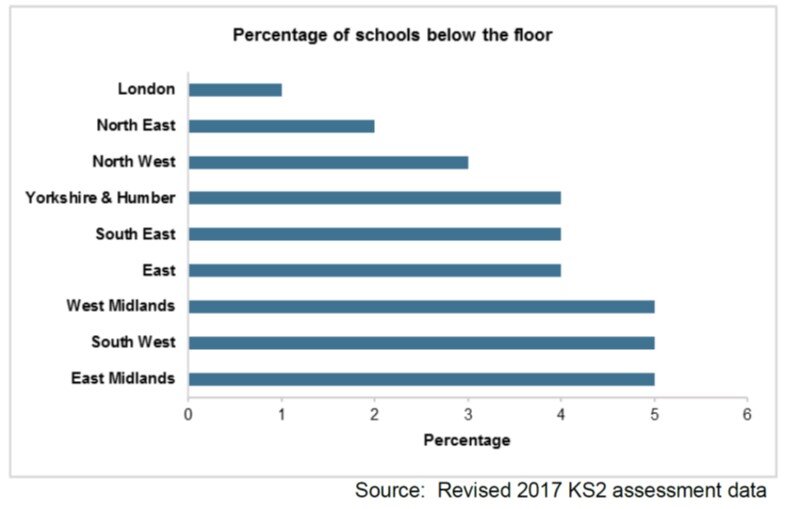 This information is taken from the SFR 69/2017 – National curriculum assessments at key stage 2 in England, 2017 (revised).