Professional Learning/CPD
A system for recording CPD events attended and requested by your staff, with reporting capabilities and feedback features that ensure your CPD processes develop along with your staff.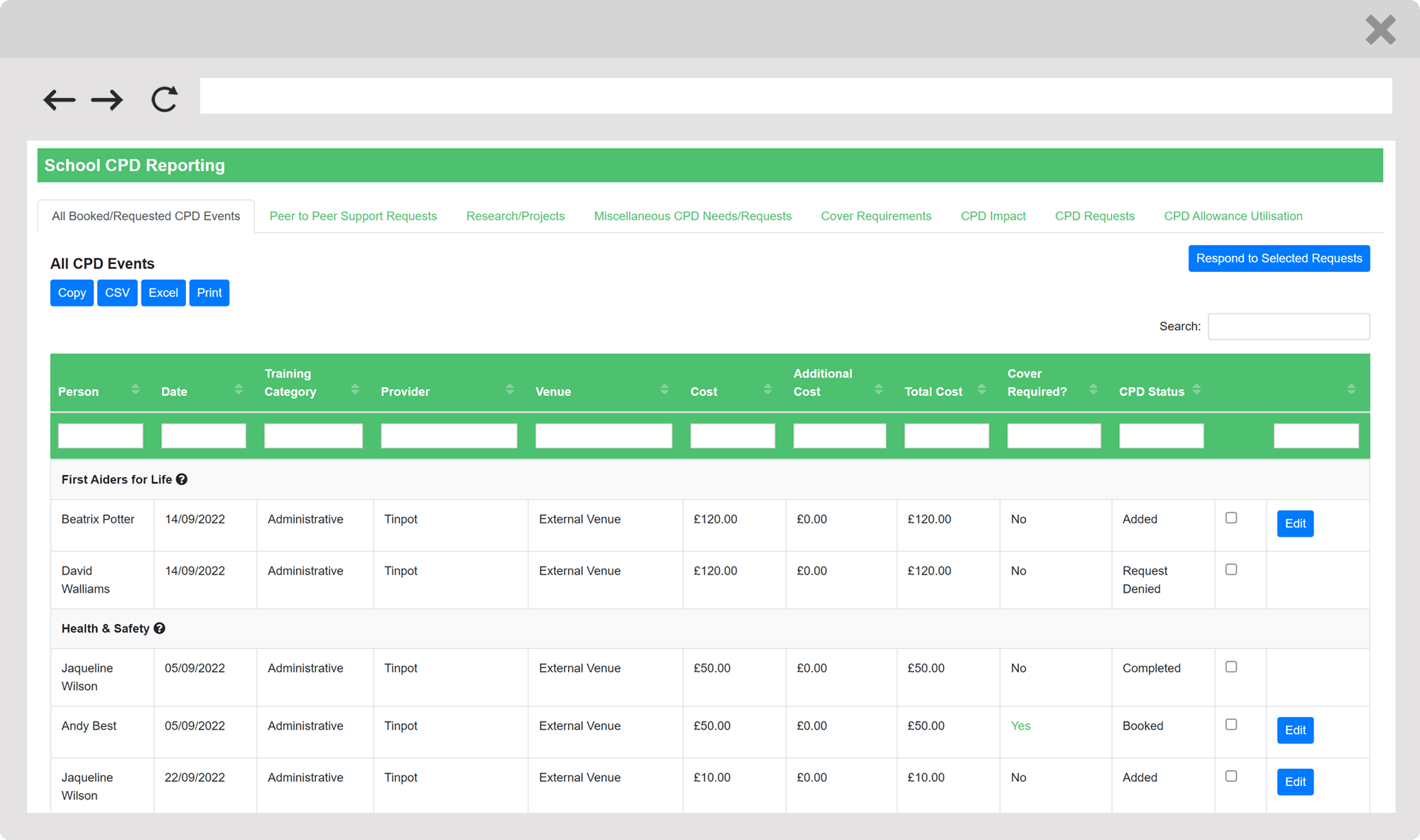 The Professional Learning/CPD Module can be used to keep track of all CPD events attended and requested in your school, as well as CPD requirements, requests for support from colleagues and any research/projects being carried out by your staff.
CPD For Teachers
Staff can be set up with specific roles that determine who has access to CPD, who can create new CPD events and who can approve CPD requests. You can also assign CPD coordinators, who have access to the entire module and can manage CPD for your school.
Reports on your CPD can be pulled off at individual, staff or whole school level and allow you to see the impact of CPD so far and whether staff are being given equal opportunities to improve.
Answer questions such as…
Are all staff receiving equal opportunities for CPD?
What do staff think of the CPD provided?
Which CPD providers give us the best value for money?
How does the CPD attended address our current school development priorities?