Staff Appraisal and Development
An appraisal module that supports well-structured staff objective setting and review and produces activity reports for senior leaders to track the process.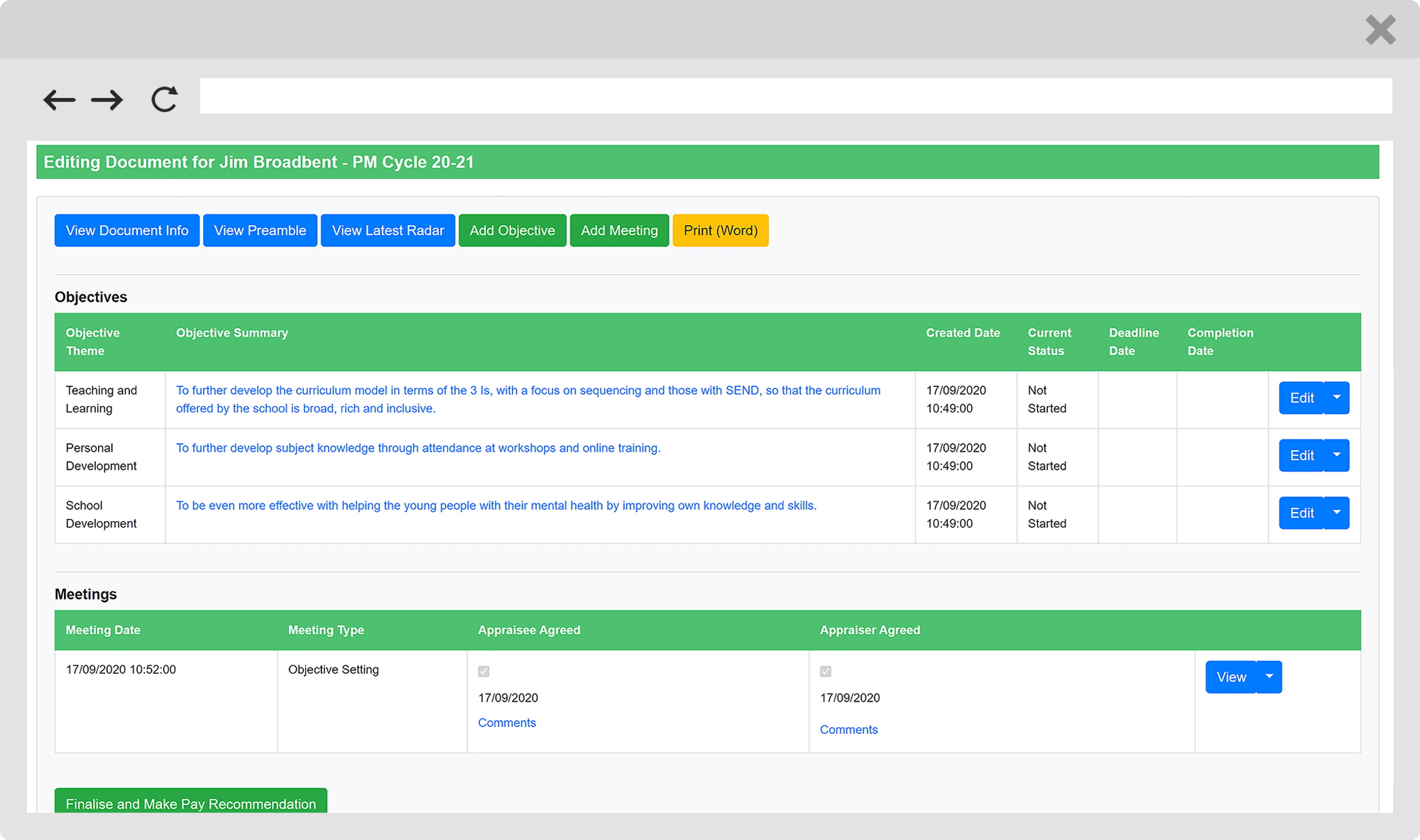 Our Staff Appraisal and Development Module provides a secure and easy to use system for tracking and managing the whole performance management process for every staff member in your school.
School leaders face an increased pressure to have clear evidence for the decisions they have made with regard to staff pay and performance management. Staff also need a clear and consistent process that gives them fair opportunity to develop and evidence their progress towards the objectives they have been set.
Our system gives you full control over the appraisal process, whether you conduct every appraisal or delegate to other senior staff. By tracking meetings, you're able to see how far along each person is in the appraisal process, along with evidence of review discussions and how they are doing against their objectives.
Individual staff members can access their own appraisal document and add evidence in the form of documents, pictures and videos of work undertaken in order to achieve their objective.
Performance Related Pay, Covered
At the end of the process, based on the evidence within a person's performance management document, pay proposals can be made and then presented to the relevant approver for decision. Anonymised pay reports can be produced for discussion and final approval by governors.
Answer questions such as…
What percentage of staff are currently on track to meet their objectives?
Which staff have yet to begin the appraisal process?
Are timely review meetings being held?
Are our pay recommendations fair?
Are the objectives set fair?