Impact of Term of Birth at Key Stage 2 – 2017
As in previous years, older pupils performed better than summer born pupils in all subject areas at the end of KS2 as shown in the table below. The attainment gap in reading, writing and mathematics between pupils born in September and those born in August is 14 percentage points.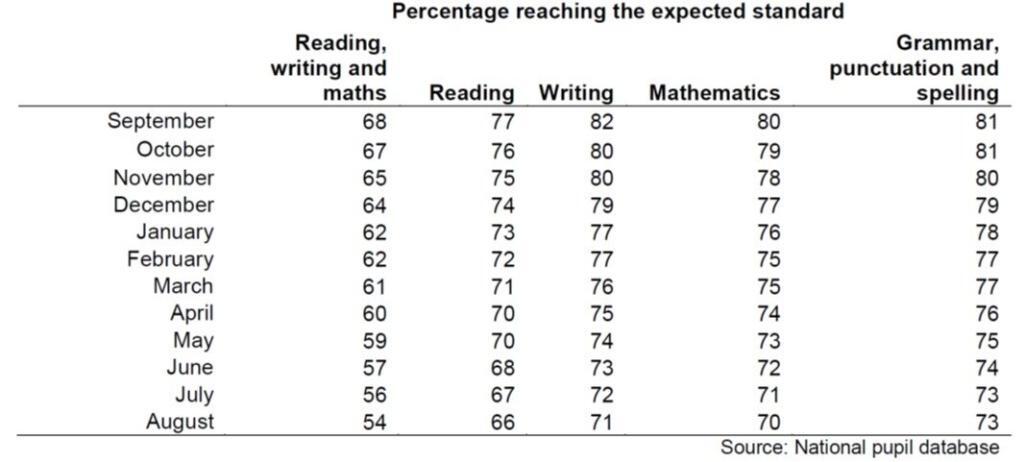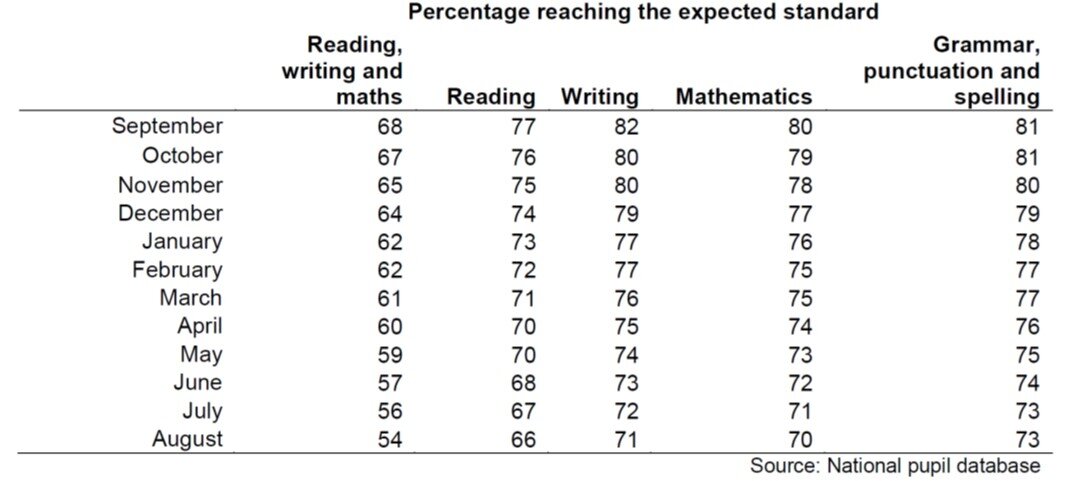 The youngest pupils made more progress across all subjects compared to all pupils nationally with similar prior attainment. In all cases, the progress made by younger pupils in 2017 is above the national average. On the other hand, older pupils made less progress in all subjects compared to all other pupils with similar prior attainment and progress is below the national average for this group.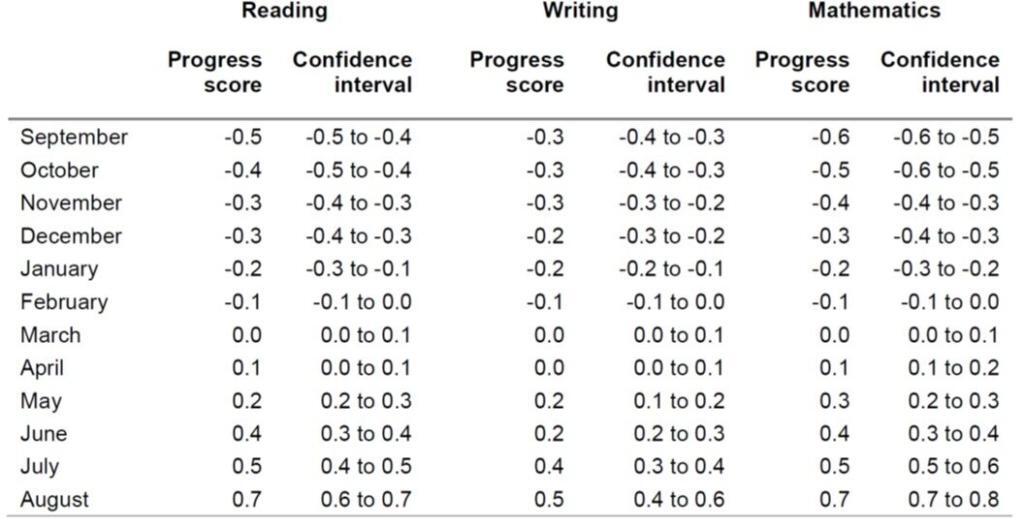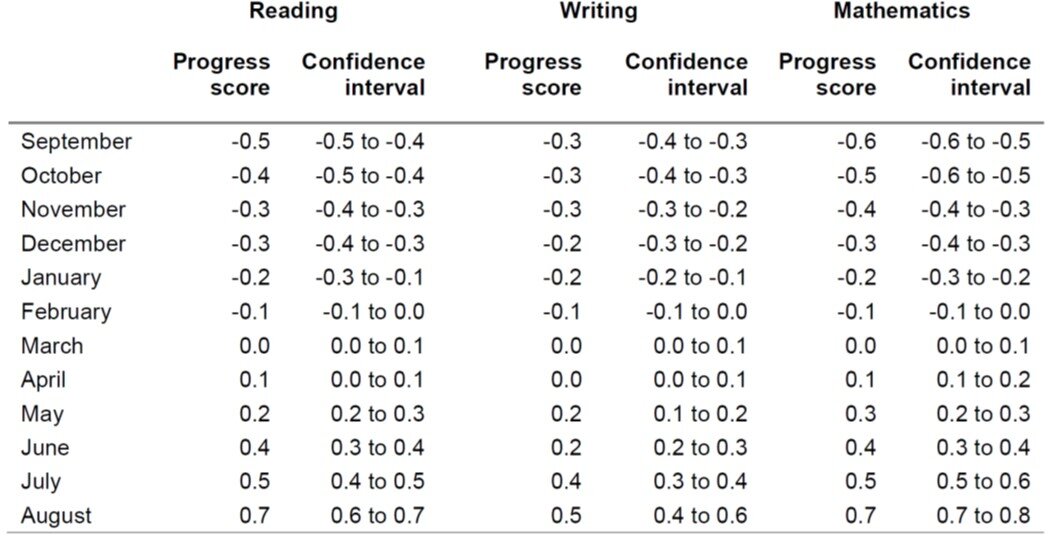 This information is taken from the SFR 69/2017 – National curriculum assessments at key stage 2 in England, 2017 (revised).