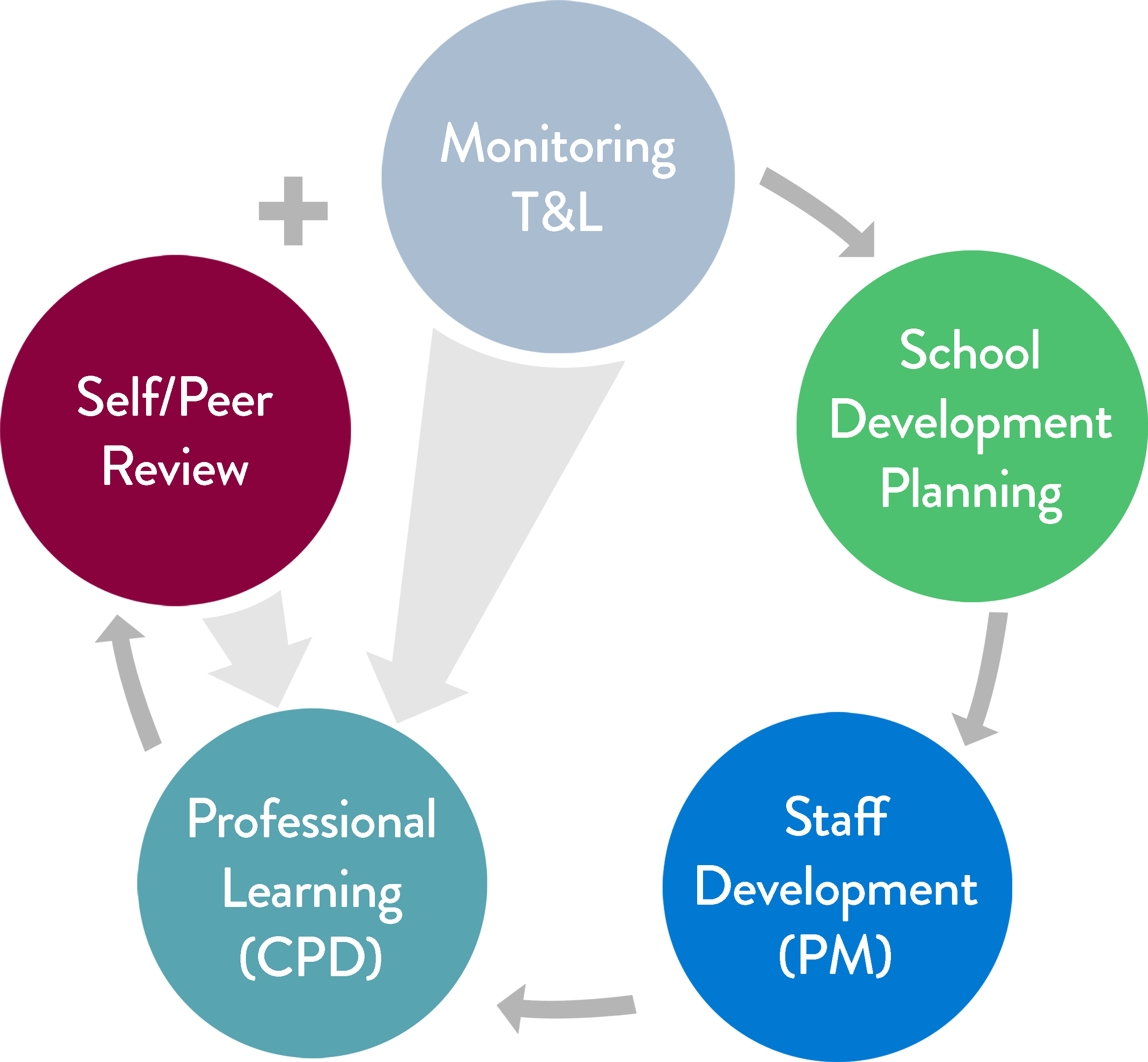 Used together, the 5 modules of Lessons Learned become a powerful tool for monitoring, evaluating and addressing your school development goals.
From capturing your school development planning through to the monitoring and evaluation that informs next steps, Lessons Learned aims to strike the perfect balance between creating a system that is feature-rich but easy to use.
Pick and choose from the modules to create a system that suits your school's needs.
BSO Standards
Whether you follow a framework based on the BSO standards or just use the standards themselves, you can monitor progress in Lessons Learned and ensure that you have all the evidence you need to hand prior to your inspection.
Not a BSO? Lessons Learned is flexible enough to accommodate a huge range of forms and frameworks, regardless of the curriculum you follow or inspectorate you're led by.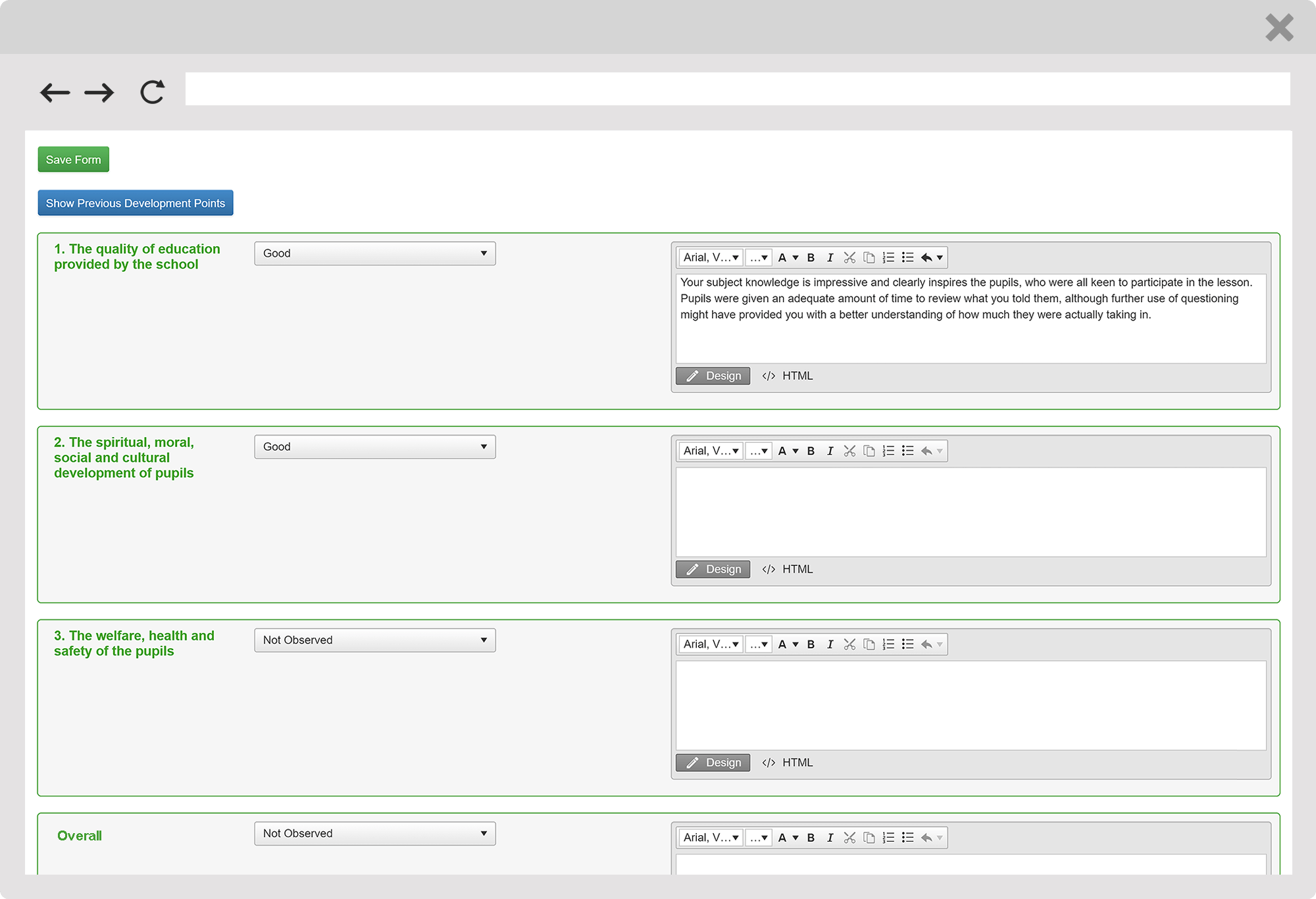 Multi Device Compatible
Lessons Learned can be accessed from any internet-connected device with a web browser. Complete learning walks on your tablet or check your performance management objectives on your mobile.
Unrivalled Support
All of our customers receive unlimited telephone and email support, along with free online training sessions as and when they're needed. In school training is also available upon request.
Constantly Evolving
We regularly take on board the ideas and suggestions made by our customers and try to integrate them into the system. Any updates we make to modules you own are included in your annual licence fee.