An affordable online system so flexible, you'll think it's been tailor made for your school.
Lessons Learned is comprised of five modules which schools can pick and choose from depending on their needs.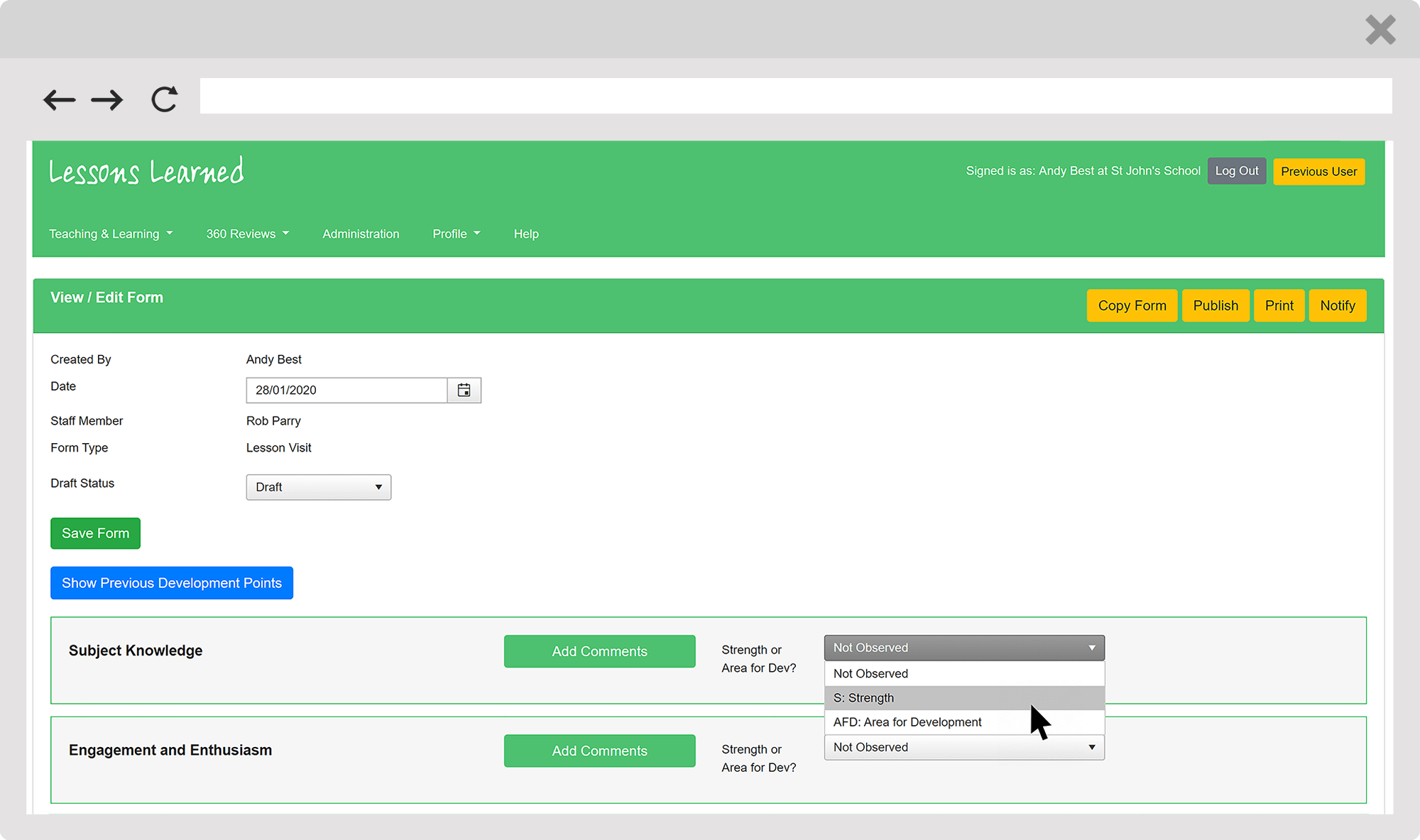 T&L Quality Assurance Module
The Teaching and Learning Quality Assurance Module can be used to store all of the forms your school uses for lesson visits, learning walks, work scrutiny and more.
Data from forms logged on the system feeds into a series of analysis screens from where summary level information can be attained for sharing with governors and trustees. Detailed development issues and actions can be easily tracked by senior leaders and individual teachers can follow their own development over time.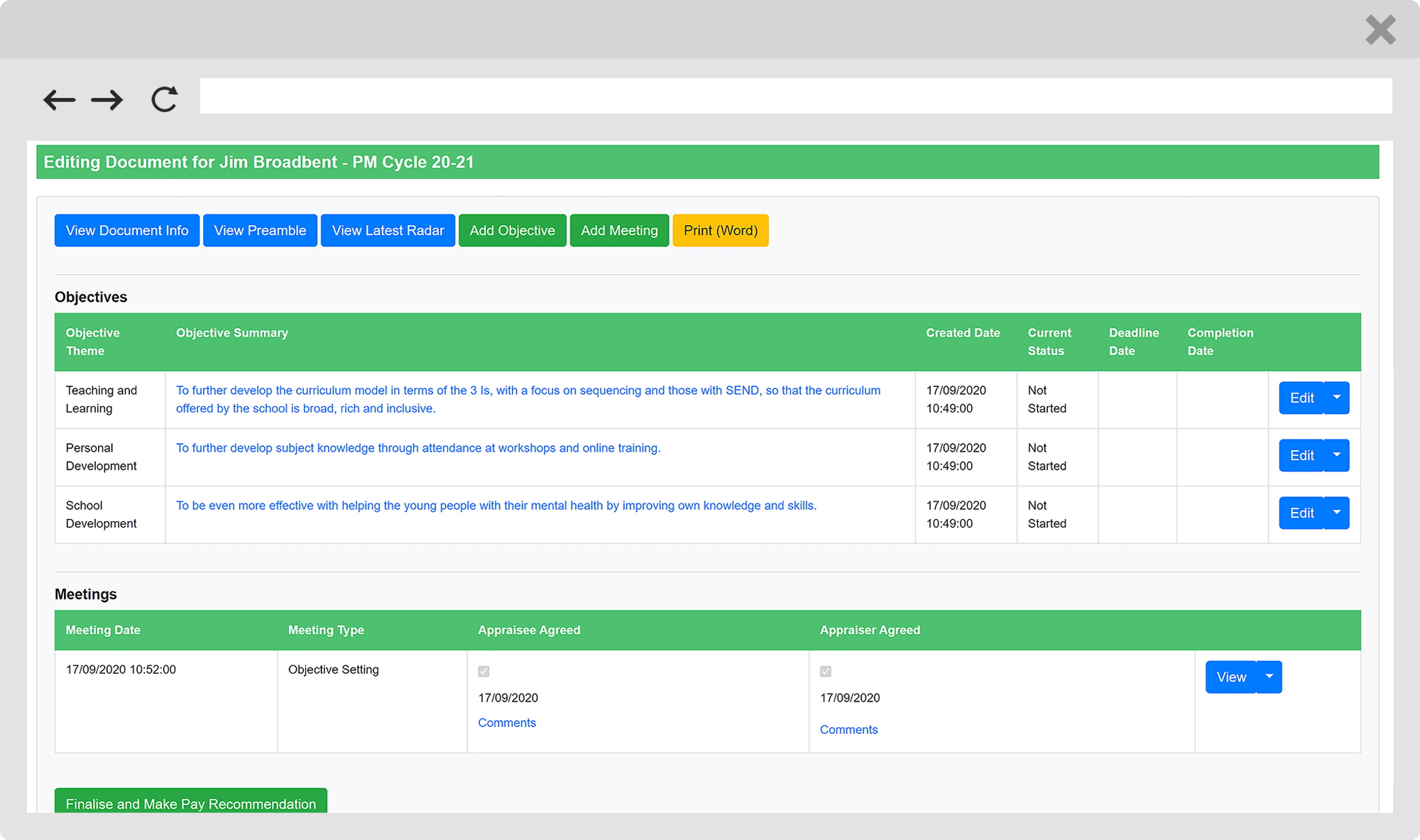 Staff Appraisal and Development Module
The Staff Appraisal and Development Module supports well-structured and regular progress reviews for staff against their annual objectives and highlights the support they need to achieve them. Activity reports provide senior leaders with summary details of the staff appraisal process.
The online portal supports a school wide approach to the setting and monitoring of staff performance objectives. Staff can access their own objectives as and when they need to, adding evidence of their progress so far and keeping notes for discussion later. The SLT has an overview of which objectives have been met and can share this information anonymously with governors and external parties.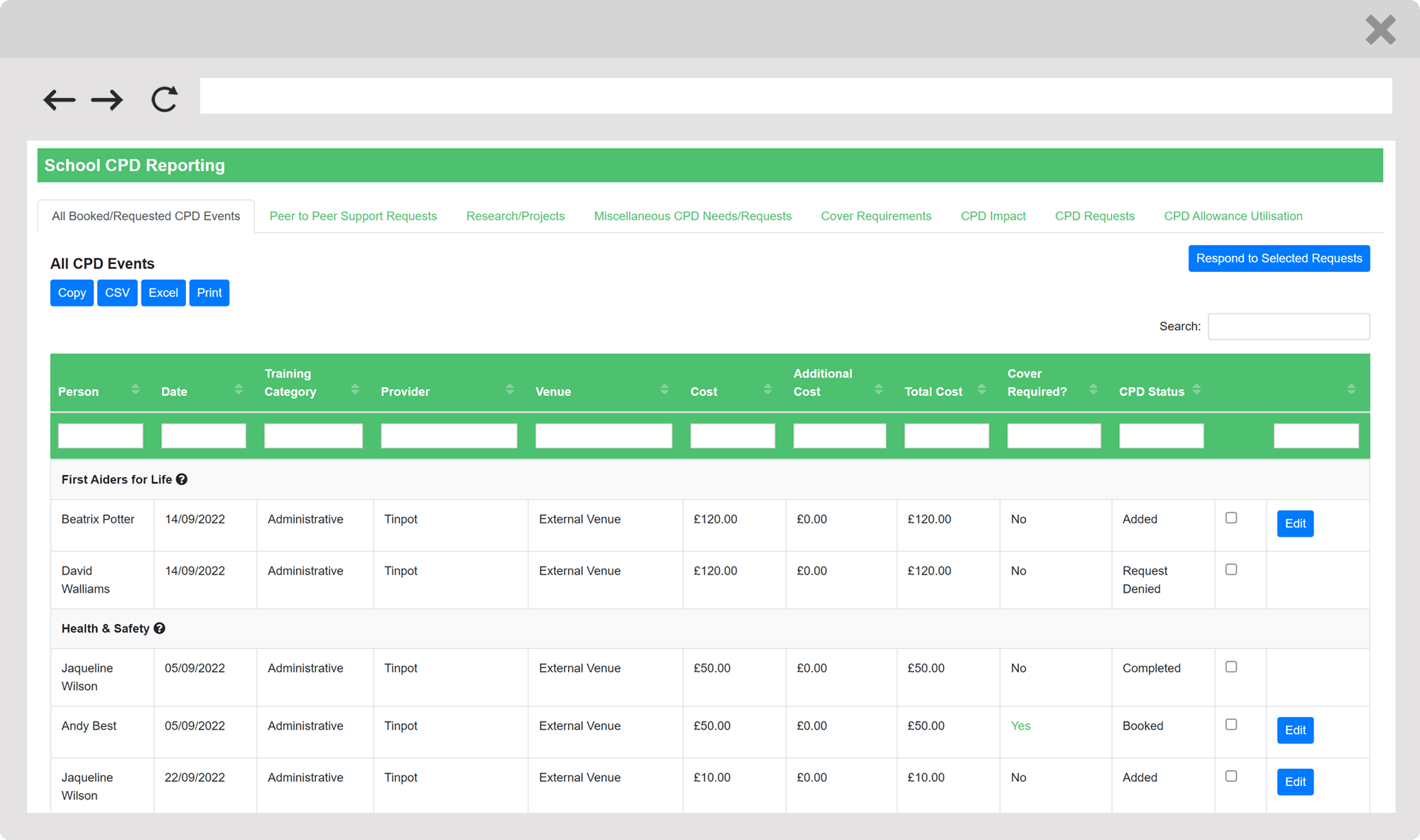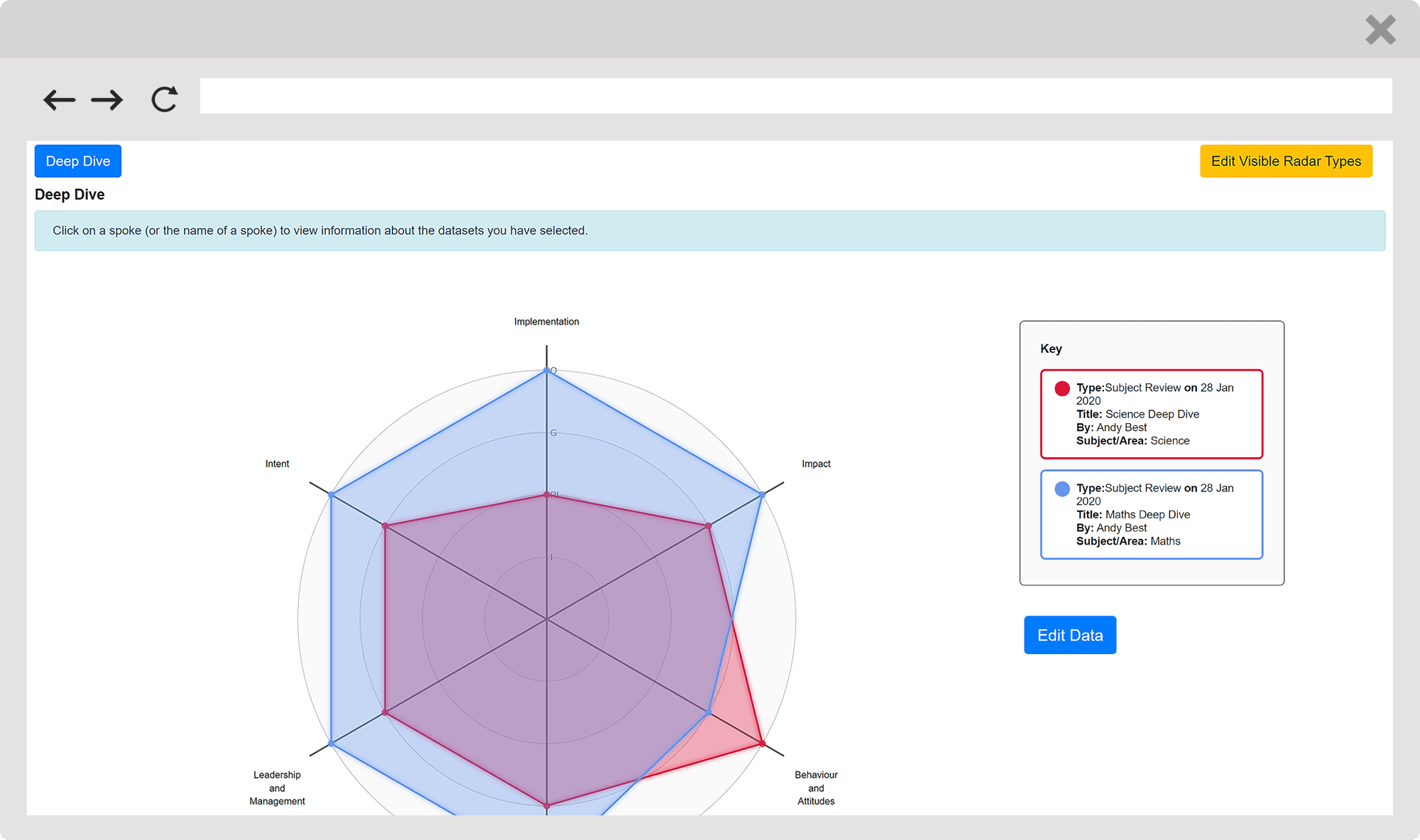 360/Self Review Module
The 360/Self Review Module recognises the importance of self-reflection and helps schools to make the most of this within their school improvement processes. Using radar charts (or 'spiderweb' charts), the module can be used to complete self, peer and other types of review against things like the Teachers' Standards/Professional Standards and Staff Wellbeing.
The advantage of using radar charts lies in the way they lend themselves to analysis – create simple, visual representations of progress over time by overlaying individual self reviews or use the same approach to distinguish a difference of opinion by comparing self reviews to peer reviews.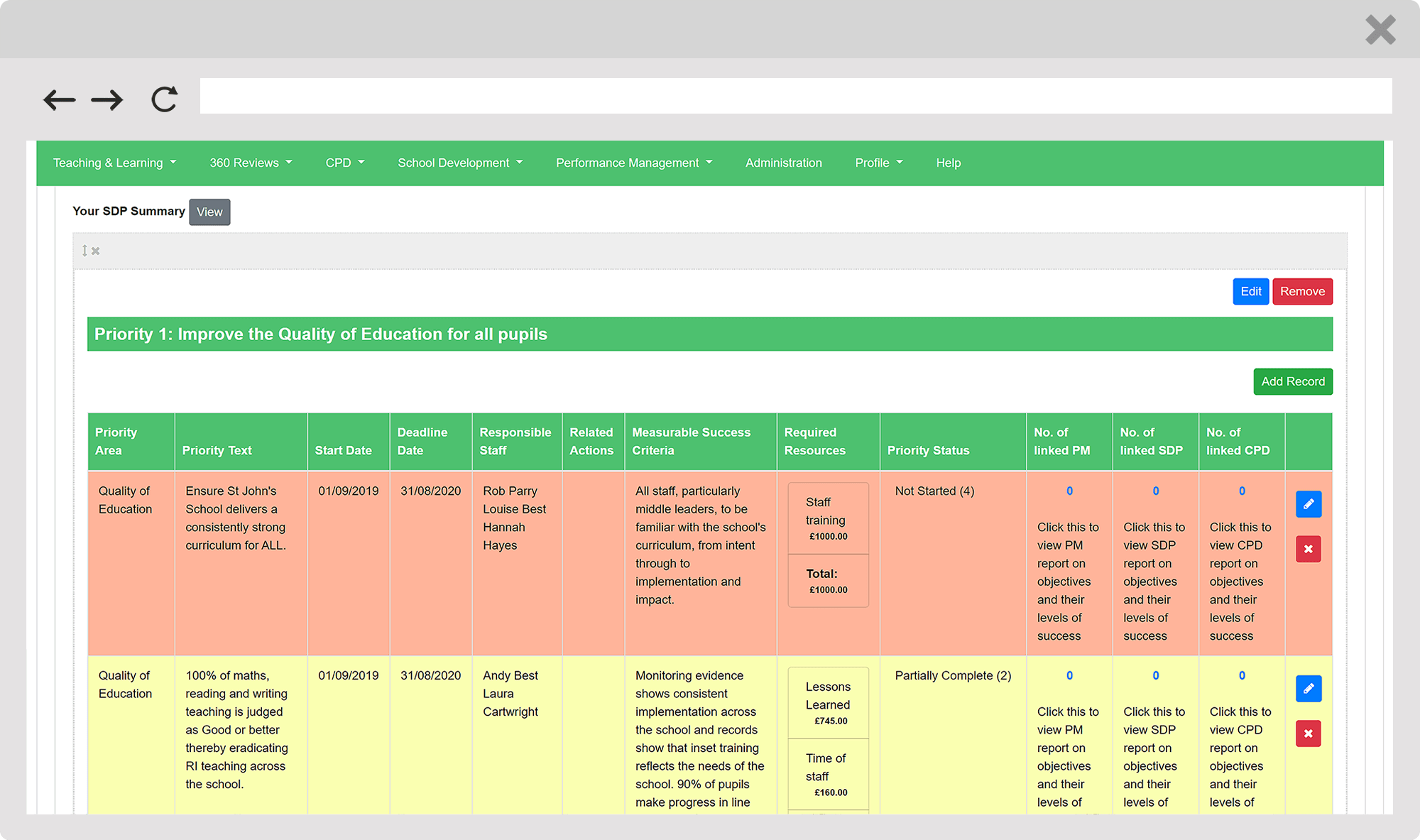 School Development Module
Our School Development Module supports the whole school improvement cycle from gathering and analysing evidence to support the current situation (SEF) to planning and implementing actions for improvement (SDP).
The system allows you to create customised, online templates for your SEF and SDP documents which can be used throughout the school to show how both the school and individual departments are progressing with their priorities.